⚠️
UPOZORENJE: paketi opisani u ovom članku u trenutku pisanja su u beta verziji. Molimo pročitajte sljedeće prije nego što nastavite s instaliranjem ovih verzija na svoje glavne uređaje.
Prije instaliranja ovog beta softvera pročitajte sljedeće
For evaluation only - This beta software is for evaluation purposes only and should not be installed on critical equipment or in production environments. We strongly recommend reading the Release notes section before installing it. Synology cannot be held responsible for any damages, such as accidental data loss, caused by this beta software.
Not downgradable - After installation of this beta application, you will not be able to downgrade to a previous official version of this software.
To install the beta software on your Synology NAS
Log in to DSM using an account belonging to the administrators group.
Open Package Center.
Now you should be able to find and install packages that currently have a beta version available and compatible with your Synology NAS for public testing.
Remember to click from Installed > Synology Office > Send Feedback to help us out and report any issues or suggestions.
---
U travnju 2021. Synology Drive v3 zajedno s paketom Office v3 izašao je iz beta kanala. Sada je vrijeme da ponovno uđu u taj krug i dopuste najhrabrijim korisnicima da testiraju nove bugove i značajke.
U iščekivanju novog DSM 7.1 (42550), Synology je ažurirao velik broj svojih aplikacija u redovnom, produkcijskom streamu, ali i u beta kanalu.
Neke aplikacije ne možete niti ručno ažurirati osim ako niste na DSM 7.1, ali s prije spomenutim alatima nema problema. Njihov zahtjev je trenutni DSM 7.0.1.

Dakle, što je novo s Office-om & Drive-om?
S obzirom da su Drive i Office uvijek bili povezani i da jedno bez drugog niste mogli imati, ne čudi što smo sada dobili trećeg člana koji je obavezna aplikacija za podršku koja se instalira kada instalirate Synology Drive.
Upoznajte Universal Viewer.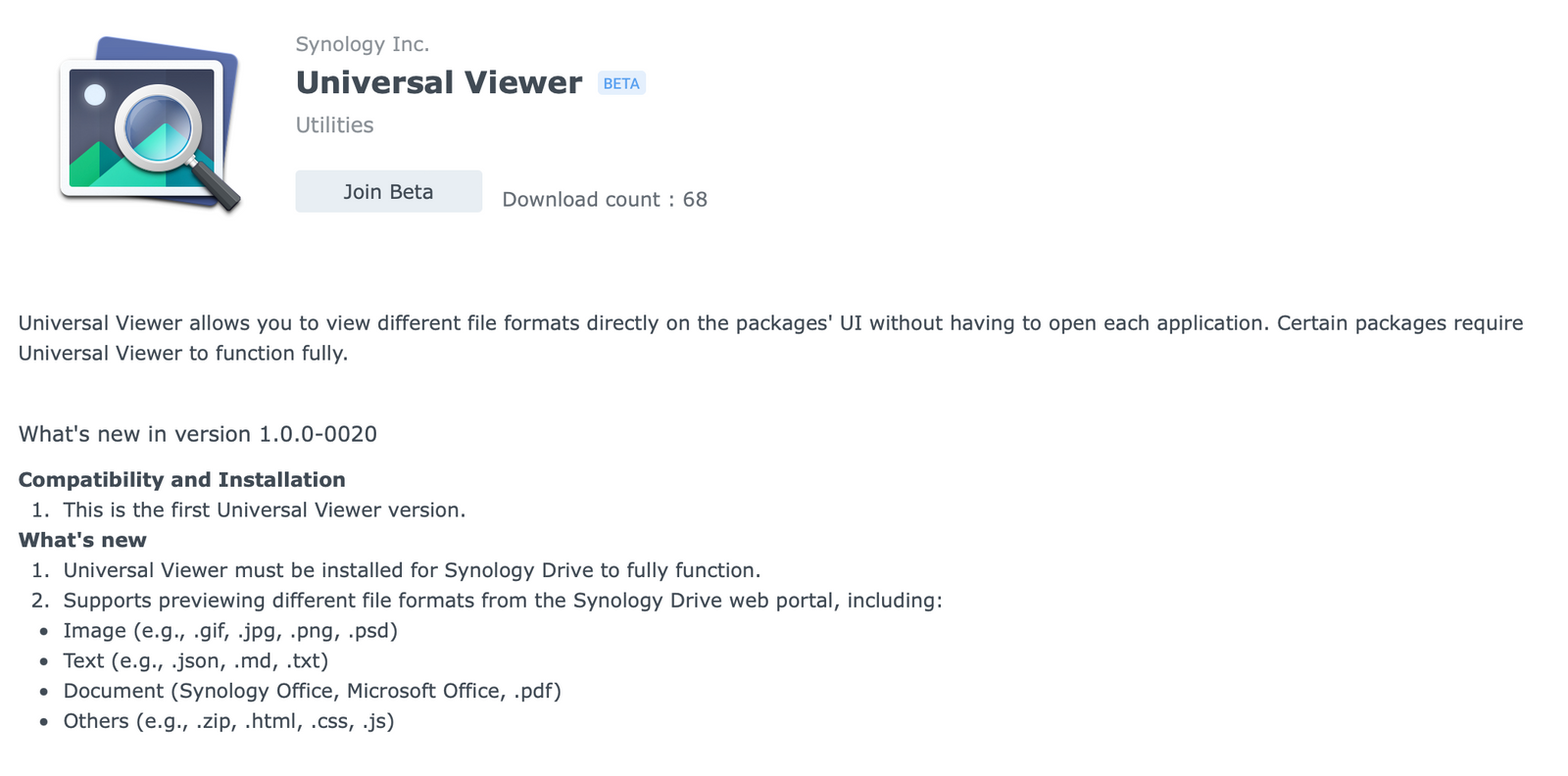 U svojoj početnoj verziji 1.0, Universal Viewer je element podrške za korištenje web portala Drive. Konkretno za ove zadatke:
Universal Viewer must be installed for Synology Drive to fully function.
Supports previewing different file formats from the Synology Drive web portal, including:
Image (e.g., .gif, .jpg, .png, .psd)
Text (e.g., .json, .md, .txt)
Document (Synology Office, Microsoft Office, .pdf)
Others (e.g., .zip, .html, .css, .js)
Istinu govoreći, Drive je uvijek mogao vidjeti PDF datoteke, ali ne i PDS ili ZIP, tako da je ovaj dodatak više nego dobrodošao i spriječit će nepotrebna preuzimanja samo kako biste mogli pregledati datoteku. Sada to možete učiniti u pregledniku, odličan dodatak ako mene pitate.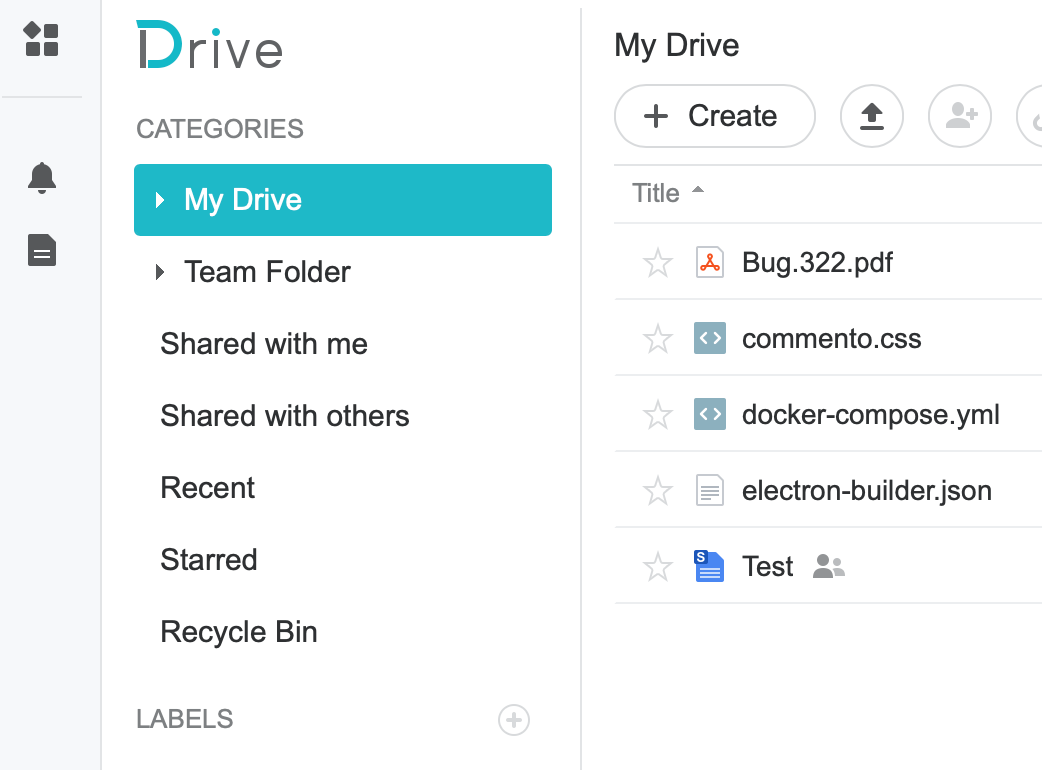 Otvaranje na primjer YML ili CSS datoteke (za razliku od preuzimanja) će prema zadanim postavkama otvoriti datoteku u novom "preglednom načinu".


U gornjem desnom kutu pregleda imat ćete više opcija, ali one će se razlikovati ovisno o vrsti datoteke. Tako ćete, na primjer, imati opciju pretraživanja za PDF datoteku, ali ne i za CSS ili JSON.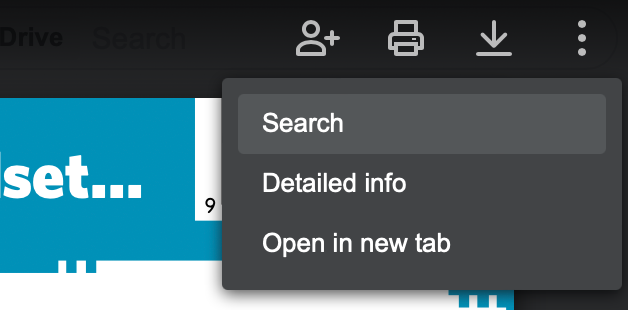 U svakom slučaju, sjajan i moćan dodatak koji će biti samo bolji kako Synology implementira sve više podržanih formata.
---
Synology Drive kao platforma također je naučio nekoliko novih trikova u sva tri modula.
What's New
Synology Drive Admin Console
Supports converting the indexing scope of "My Drive" from "/home/Drive" to "/home". For the newly installed Synology Drive Server, this setting is applied by default.
Supports exporting sharing link reports that include detailed information about all sharing links in the selected folders. This function is located in the Sharing tab in Settings.
Supports displaying the software versions of client devices in the Client List.
Restructured the sharing configuration page in Settings for a better user experience.
Supports only exporting logs that have been filtered.
Synology Drive ShareSync
Revamped the connection setup flow to enhance user experience.
Added support to keep locally deleted files on the remote server when selecting the "Upload data to the remote Synology Drive server only" option.
Synology Drive (web portal)
Revamped the mobile sharing page, allowing users to browse shared files directly via browsers on mobile devices.
Modified the default keyword search to be restricted to file names only. Searching within file contents is only enabled when the option is ticked in the advanced search.
Ništa bitno na ovom popisu, ali nekoliko dobrodošlih dodataka sigurno. Ono što meni osobno pada na pamet je izvješće o poveznicama za dijeljenje. Ako ste se ikada zapitali koje se datoteke dijele i kako točno, sada možete izvesti izvješće u CSV ili HTML formatu.


S moje točke gledišta, CSV je mnogo fleksibilnije rješenje od čistog HTML-a, samo zato što je u obliku neformatiranog objekta tablice s pripadajućim vrijednostima.
---
Konačno, Synology Office 3.4 promjene. Ovo je segment koji je dobio najviše promjena, ali ne iznenađuje jer nudi najviše aplikacija i funkcija. Neću ulaziti u sve njih, ali ću se usredotočiti na nekoliko općih elemenata koji bi mogli biti korisni većini korisnika.
What's new
General
Allows users to add font types they have on their computers into Synology Drive Admin Console so that the font types can be used in Synology Office.
Supports using the color picker to directly pick up a color in a file after Synology Office Extension is installed.
Supports version rotation to save storage space and to reduce the time required for backup and restoration.
Added the following font types: Yu Mincho, Yu Gothic, YuKyokasho, Meiryo, Angsana New, Cordia New, Browallia New, and TH Sarabun New.
Supports filtering comments with multiple criteria at the same time, such as status, type, or "mention me".
Supports replacing an image with another, while maintaining the same size and position as the original image.
Spreadsheet
Supports array formulas that result in multiple values, which are automatically spilled into neighboring cells.
Added support for new formulas, including SEQUENCE, SORT, SORTBY, UNIQUE, FILTER, RANDARRAY, and TRANSPOSE.
Supports splitting text into columns by custom delimiters.
Supports removing duplicates in selected columns.
Supports the anchor of images and charts to cells, allowing them to be automatically modified whenever the cells are moved or resized.
Supports filtering cells by text color or background color.
Supports inserting and deleting a selected range of cells.
Supports using drag-and-drop to move cells or a range of cells.
Supports generating links to filter view.
Supports downloading spreadsheets in .csv format.
Supports retaining the comments within files when exporting and importing the files between Microsoft Office and Synology Office.
Document
Supports inserting text into shapes.
Supports aligning an entire table horizontally on a page.
Supports inserting code block.
Supports hotkeys for quickly switching between the table of content page and linked pages.
Slides
Supports inserting code block.
Supports using the pen tool in presentation mode.
Supports importing themes from other slides.
Supports snapping objects to gridlines.
Fixed Issues
Fixed an issue where downloading slides as .pptx files might fail.
Fixed an issue where the dates displayed in comments were not automatically updated.
Fixed an issue where other users editing a file while a user is leaving a comment on the same file might cause the comment to disappear.
Fixed an issue where a blank page might be printed when printing data in a spreadsheet.
Fixed an issue where using hotkeys to insert timestamps failed.
Limitations
Fixed an issue where printing PDF files might cause hyperlinks within the files to be lost.
Oba elementa koja su mi zapela za oko nalaze se u općem odjeljku (podebljano), a oba se mogu i trebaju prvo administrirati unutar Drive Admin Console.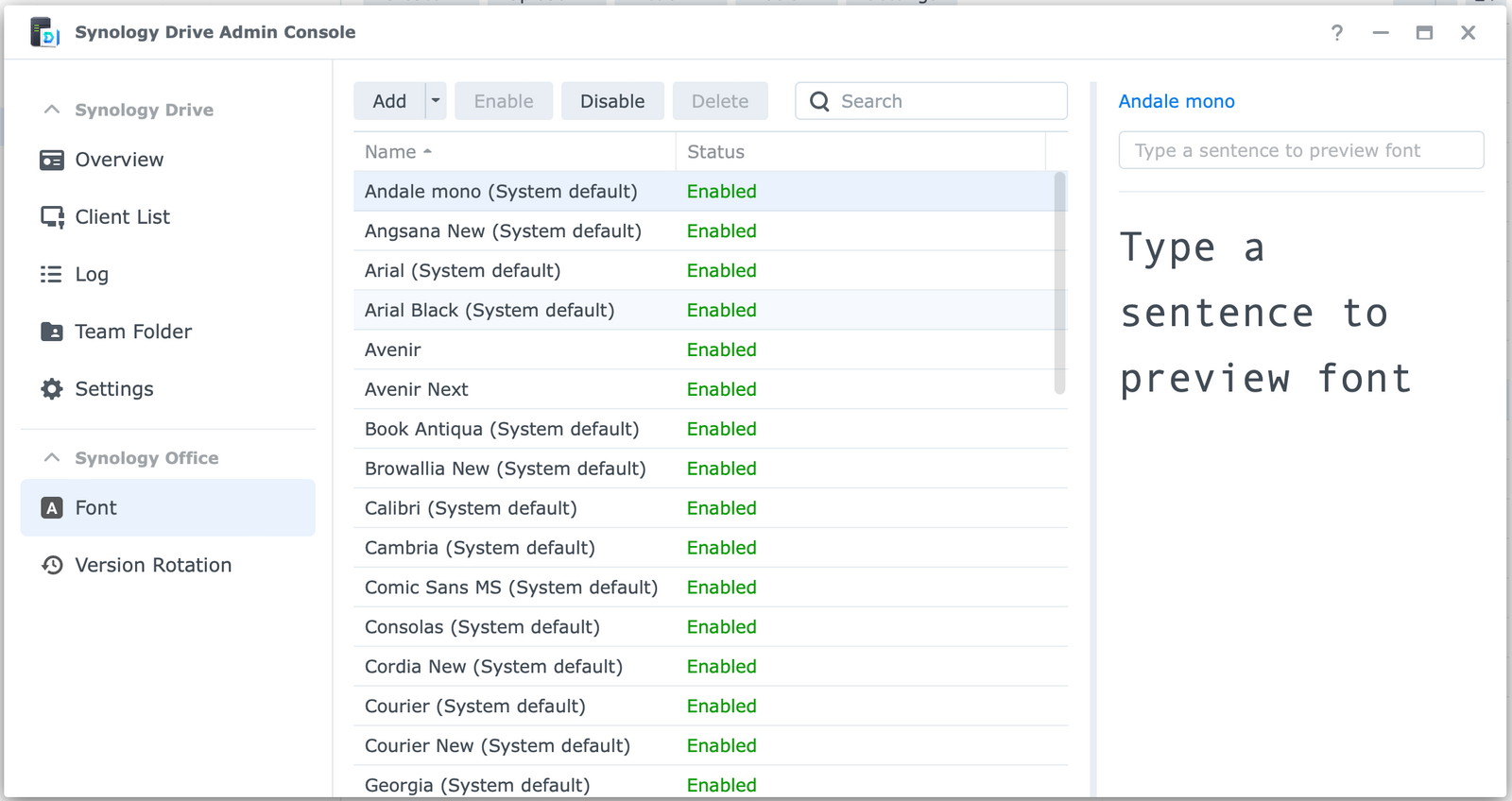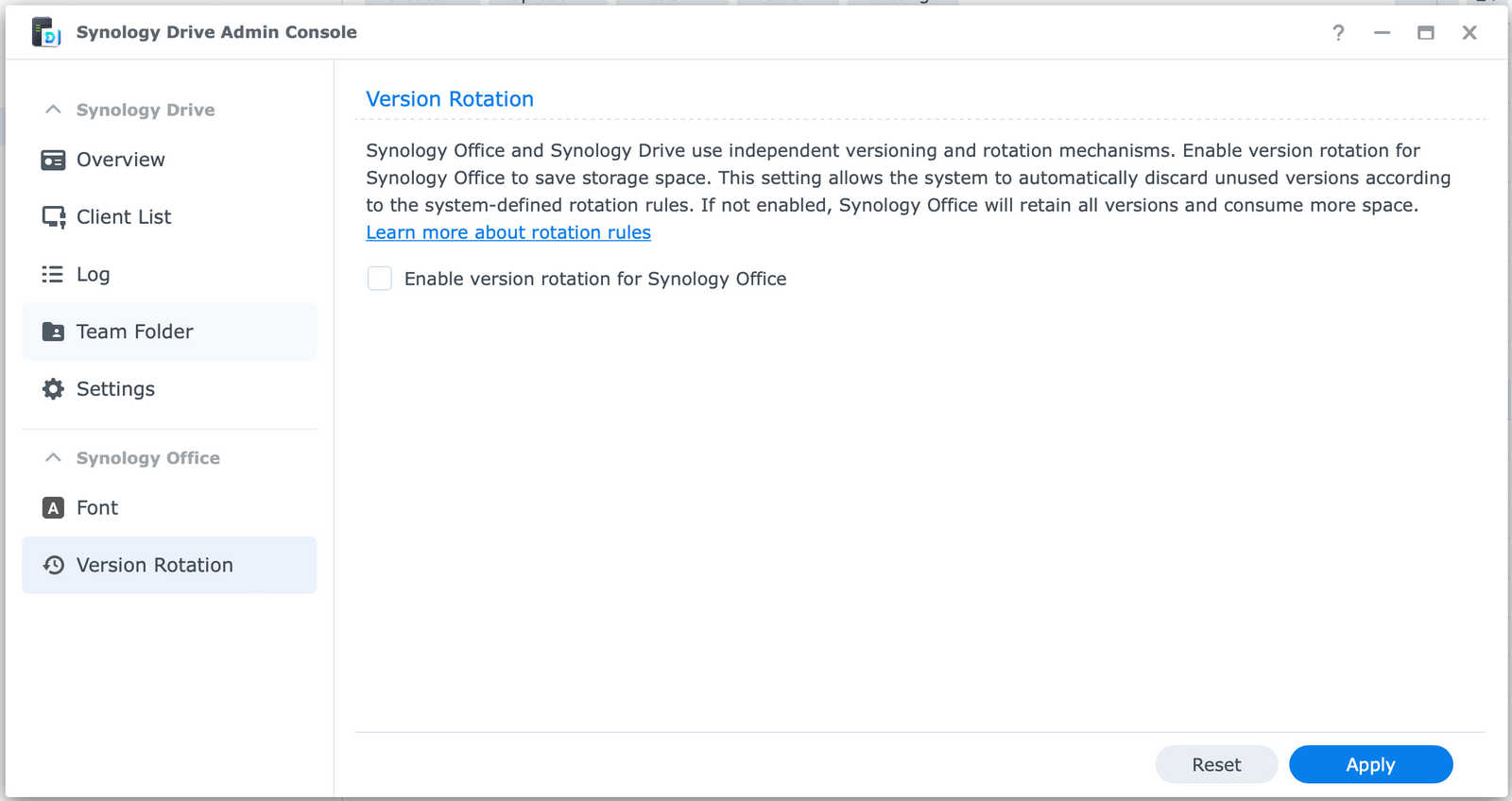 Ako ste ikada poželjeli moći koristiti više fontova unutar Officea, došlo je vaše vrijeme. Sada konačno možete uvesti fontove (ili onemogućiti/omogućiti) pomoću preuzetog/instaliranog (.ttf, .otf, .ttc) fonta.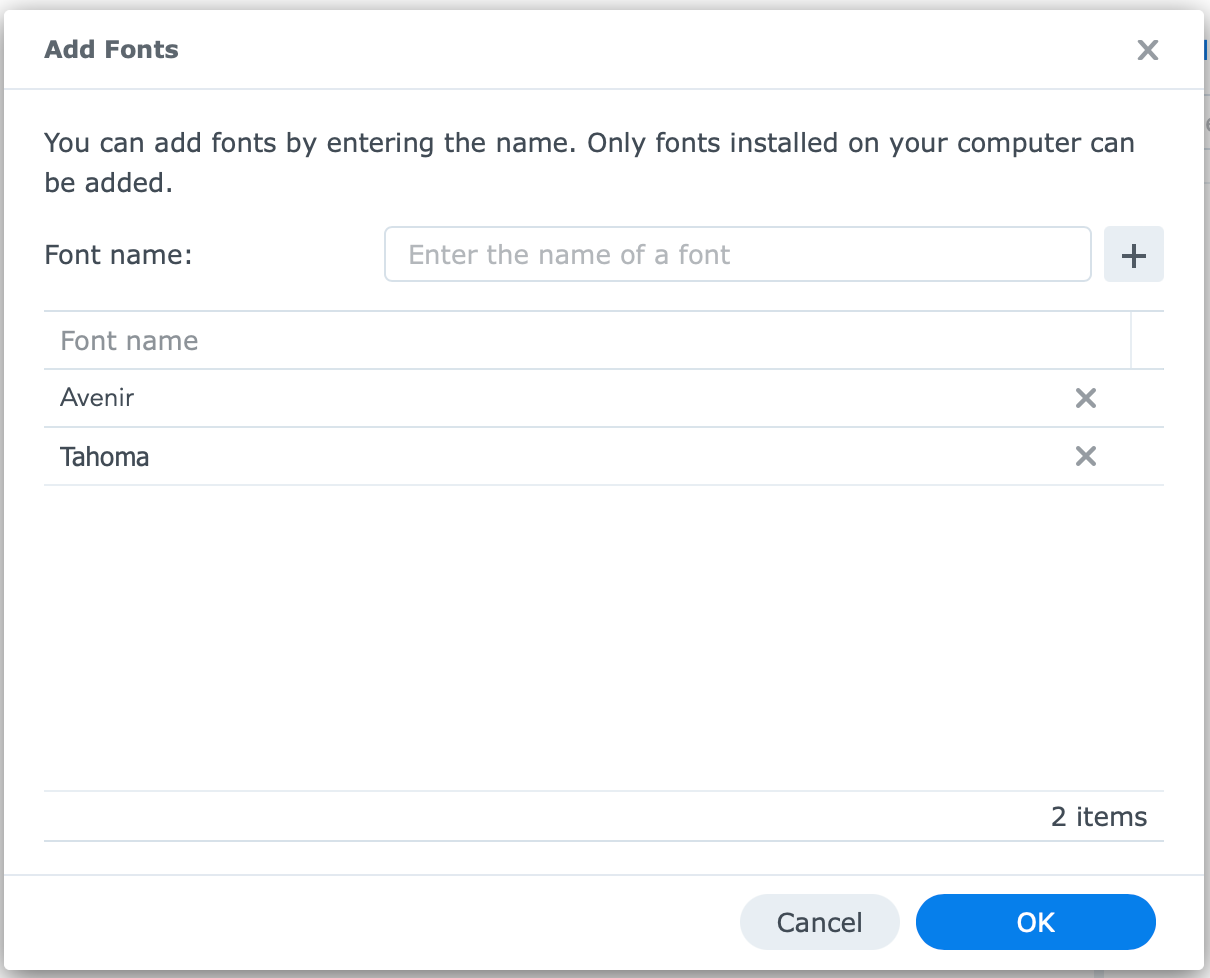 🗒️
NAPOMENA: Svi fontovi koje dodate moraju postojati na vašem računalu i biti instalirani da bi ovaj uvoz funkcionirao.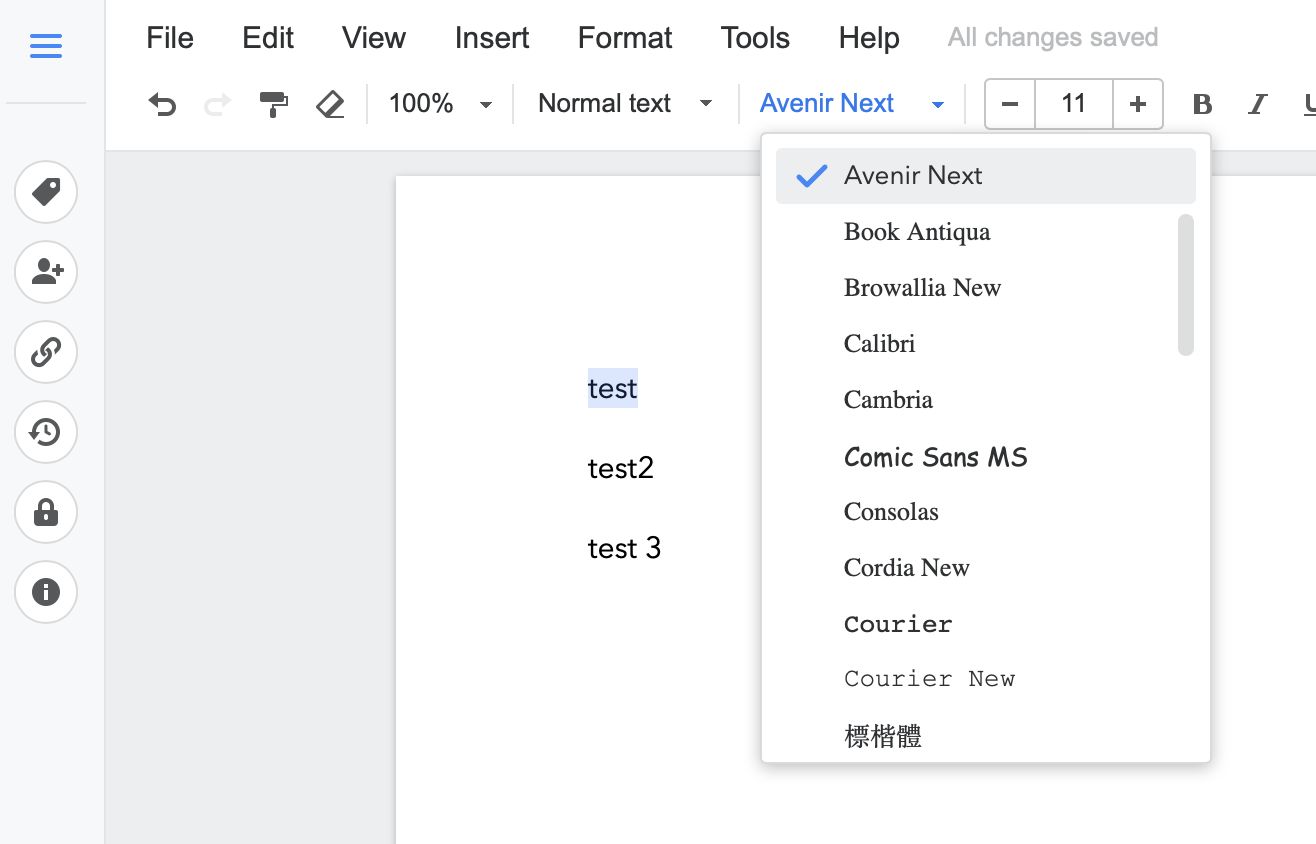 Prilično cool ako mene pitate. Nikada nisam bio obožavatelj fontova navedenih prema zadanim postavkama, i iako osobno ne koristim Office za suradnju, ovo je svakako dobrodošao dodatak.
Javite mi u komentarima ako naiđete na probleme, rješenja kao rezultat ovog ažuriranja ili ako imate bilo kakve situacije koje biste željeli da isprobam.