Od izdavanja DSM 7, Synology sve više predstavlja svoju C2 platformu s mnogo novih usluga, besplatnih i plaćenih.
Pisao sam o tome u prošlosti, i kao jedan od ranih korisnika C2, ne mogu reći ništa loše. S konkurentnim cijenama i bez izlaznih naknada (sjajno), C2 je postao moja posljednja linija obrane u mojoj cijelokupnoj NAS postavi.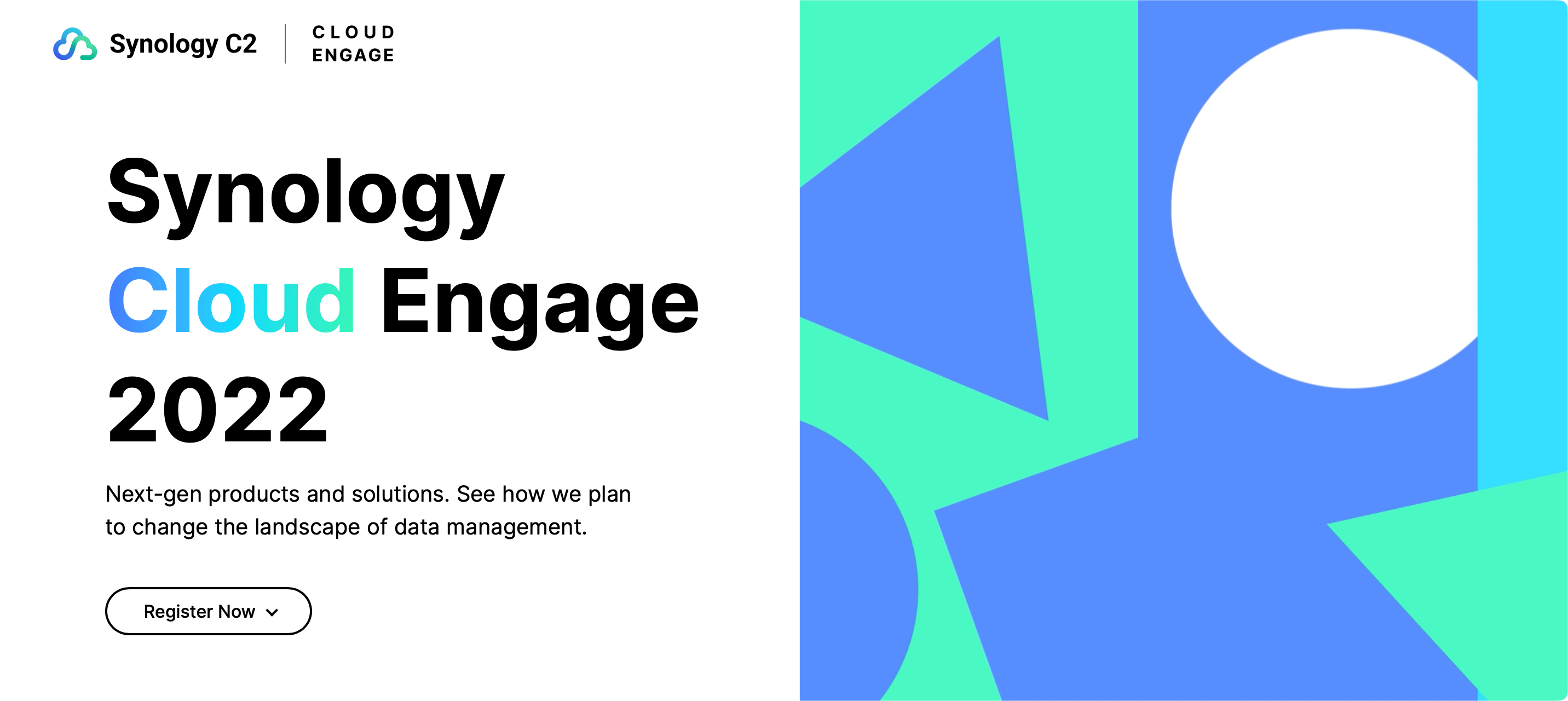 Ovog puta Synology će ugostiti virtualni događaj pod nazivom Synology Cloud Engage 2022 tijekom kojeg će predstaviti neke od C2 usluga, kao i održati uživo Q&A te nagradni kviz.
Događaj možete pratiti na YT linku u nastavku:
Događaj će se održati 14. srpnja, s više paralelnih sesija navedenih u nastavku.

Dnevni red svih događaja bit će sljedeći (s pitanjima i odgovorima na tri jezika):
15 mins.

Part 1 - Personal data protection

Walk through how C2 Password and C2 Backup helps individuals to protect data.

3 mins.

Quiz + Q&A

20 mins.

Part 2 - Device & service security for business

Dive into how C2 Identity, C2 Backup for Business, and C2 Transfer protect your organization's critical assets, exploring the benefits of C2 solutions.

3 mins.

Quiz + Q&A

15 mins.

Part 3 - Infrastructure for data

Learn strategies for building a modern infrastructure for the massive growth of data of your organization with C2 Storage and C2 Object Storage.

3 mins.

Quiz + Q&A

15 mins.

Q&A
Na kraju, kao što možete vidjeti na dnevnom redu, bit će nagradni kviz, a za sve prijavljene dodijeliti će se besplatna C2 Password Plus pretplata u trajanju od 1 godine!

Dakle, ako imate vremena i interesa, svakako se registrirajte i pogledajte Synology buduće planove za C2 platformu.